We build our houses all year round.
Prefabricated houses are built from ready-made, factory-made components. All prefabricated elements: finished walls, ceilings and roof trusses, are built in the factory, in conditions independent of the weather.
Fermacell board

Styrofoam 100 mm

Acrylic plaster

Exterior window sills

Windows

Soffit

OSB board​
Battens and counter battens

Roof foil

Roof tile

Chimney

Reinforcement

Siding (option)

Floor heating (option)
Radiators

Water installation

Sewer installation

Electric install

Fire place
Houses are built with prefabricated wall and floor elements in a timber-frame system. KVH timber scantlings are chamber-dried and then impregnated.
The thermal insulation coefficient of the external walls is U=0.14 W/m2K (in comparison, a 50 cm thick ceramic hollow block wall – U=0.34), ensuring a significant reduction in the cost of heating the interior of the house.
12.5 mm FERMACELL fibre gypsum board

Vapour barrier membrane

Timber KVH 60 x 160, 4-sided planed

ROCKWOLL mineral wool 160 mm. Non-combustible according to PN, with low thermal conductivity coefficient λD=0.036 W/mK.

100 mm Styrofoam

Adhesive based on synthetic resins, applied in a way that allows micro-ventilation of the building

Floor heating (option)

Mesh, acrylic plaster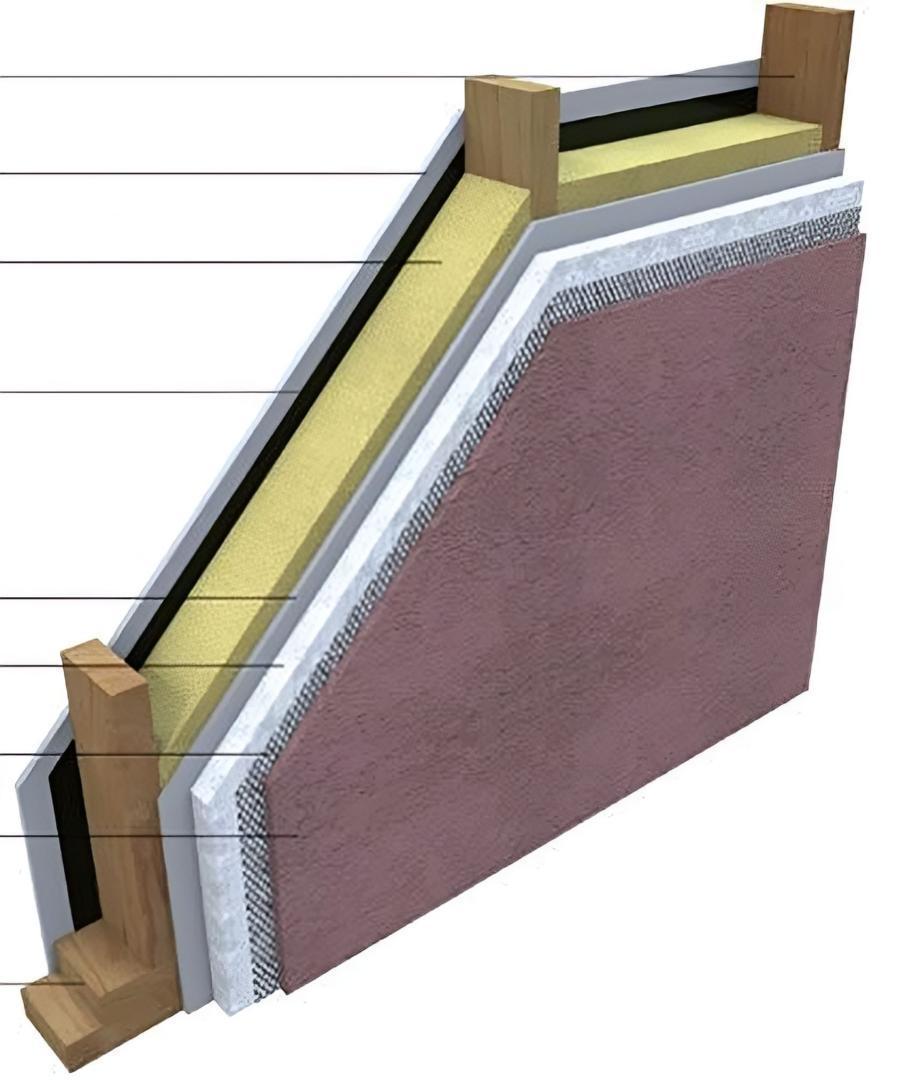 External wall section
Total wall thickness = 10.5 cm
---
Timber structure made of KVH wood, 60 x 80, 4-sided planed finish with chamfered edges.
Rockwool mineral wool 50 mm.
Fermacell 12.5 mm board on both sides.
Timber structure made of KVH wood, 60 x 80, 4-sided planed finish with chamfered edges.
Rockwool mineral wool 200 mm.
Fermacell 10 mm.
Roof slope inclination - 30
°
Metal sheet / Conrete slate. (House standard already includes tile roofing). Timber battens, impregnated 40/ 40 mm. Timber counter-battens, impregnated 60/30 mm. Roof membrane. Timber trusses, KVH timber rafters, 60×160
Wood chamber-dried, four-sided planed.
Timber truss trusses supported on exterior wall cap beams. Covering is sheet metal on battens and counter-battens. Fermacell ceiling panels mounted to the bottom chords of the trusses. Moisture and thermal insulation laid at the level of the lower chord. Roof covering - steel sheet tiles on battens and counter-battens. Roof structure - truss, truss spacing - 90cm. Timber - coniferous species, grade C 24, KVH. The roof structure is supported on load-bearing walls by wooden plate girders.
Included in the price of the house.
Foundations thermoplate.
Unlike the usual foundation slabs, the thermoplate is superior to them in terms of workmanship, thermal performance and accuracy, which results in houses founded on it achieving the highest energy efficiency class.
thermal insulation

horizontal insulation

vertical insulation,

lateral surfaces prepared for the application of marbled plaster,

water installation,

sewage system

central heating installation

Underfloor heating installation (optional)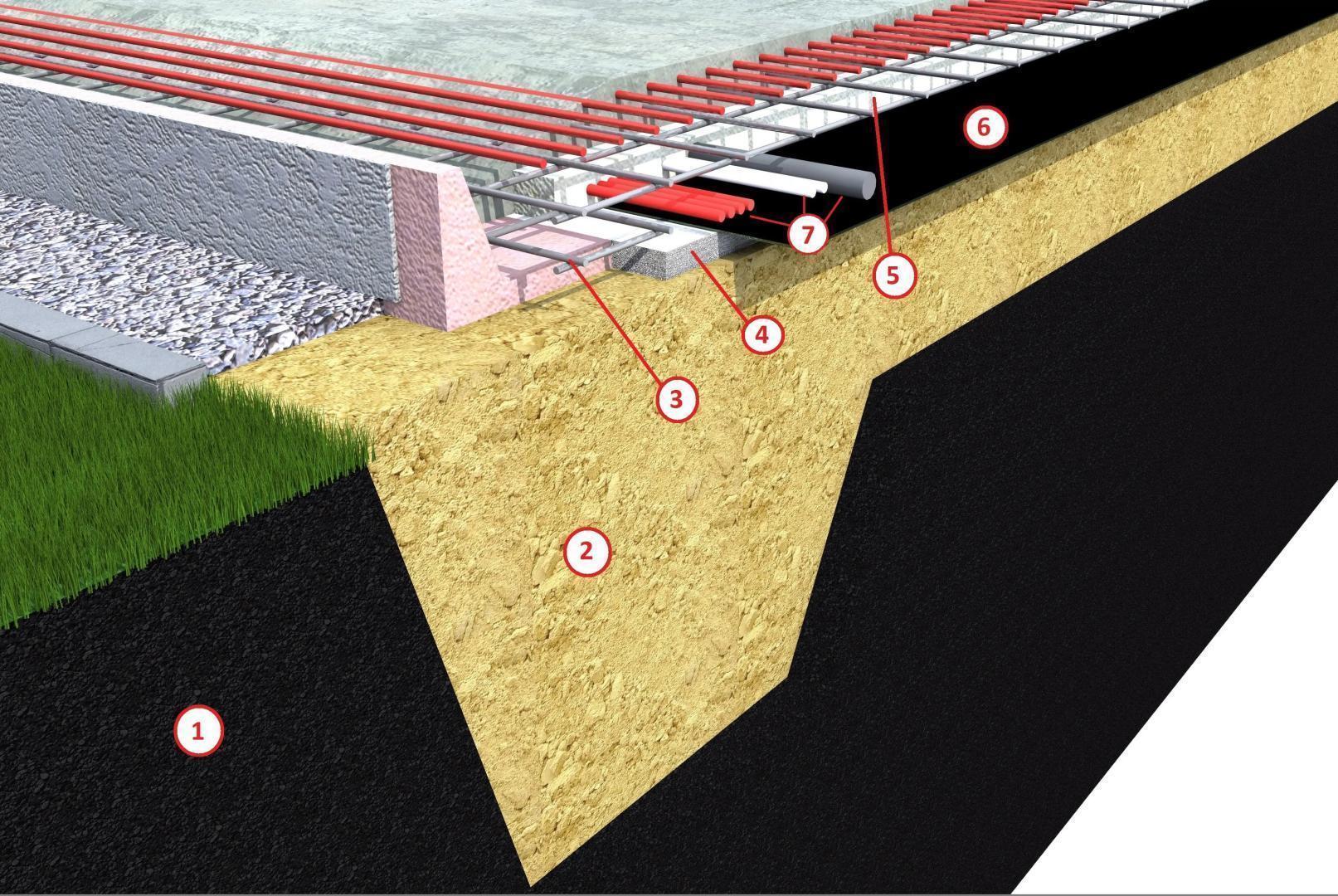 Fundation slab
Share.